ActiveCampaign Partner
Home of Performance is thrilled to announce its alliance with ActiveCampaign, a frontrunner in email marketing and automation. This partnership merges Home of Performance's digital prowess with ActiveCampaign's groundbreaking solutions.

Email Marketing Excellence
Our team consists of certified ActiveCampaign experts who can craft and deliver engaging messages that resonate with your customers. We use email marketing best practices, such as catchy subject lines, clear calls to action, and responsive designs that stand out.

Automation Intelligence
Utilising ActiveCampaign's automation capabilities, we design workflows aligned with your goals and customer journey, optimising lead nurturing, conversions, and customer retention.

Data-Driven Results
Leveraging ActiveCampaign's analytics, we meticulously measure and enhance campaigns, focusing on metrics like open rates, click-through rates, conversions, and revenue. We apply A/B testing, segmentation, and personalization for optimal results.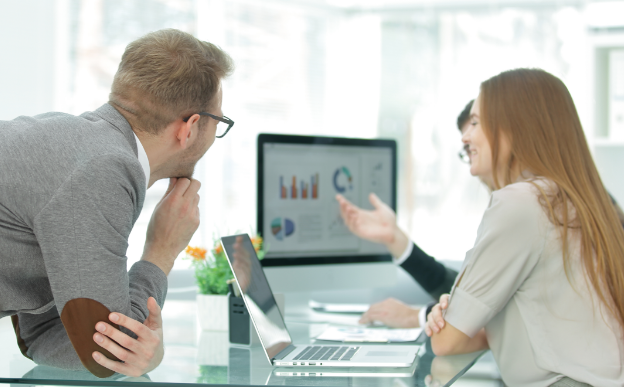 Our Approach
We seamlessly integrate ActiveCampaign's cutting-edge capabilities with our digital expertise to craft impactful campaigns that resonate with your audience and yield optimal outcomes.
Implementation
We plan and execute your campaigns with segmentation, personalization, and conversion strategies, optimising your budget and time with ActiveCampaign's features. We also comply with the email marketing laws and regulations in your region.
In House Experts
We are proficient ActiveCampaign experts, ready to optimise your campaigns and fuel your growth. Access to ActiveCampaign's support, resources, and community keeps us at the forefront of email marketing and automation trends.
HOW CAN WE HELP YOU?
With ActiveCampaign, we can help you create and manage effective email campaigns that will boost your conversions and retention. Whether you want to send newsletters, promotions, surveys, or automated messages, we have the skills and tools to make it happen. We can also integrate ActiveCampaign with your website, CRM, and other platforms to ensure a seamless customer journey.
With our email marketing services, you can reach your target audience with personalised and relevant content that will increase your brand loyalty and revenue.
Ready to Collaborate With Our Email Marketing and Automation Specialists?
FAQs
What is ActiveCampaign?
ActiveCampaign is a marketing automation and customer relationship management (CRM) software platform designed to help businesses automate marketing processes, engage with customers, and drive growth.
What are the key features of ActiveCampaign?
ActiveCampaign offers features such as email marketing, marketing automation, CRM, lead scoring, SMS marketing, and detailed analytics to help businesses manage their customer relationships and marketing efforts effectively.
Can I use ActiveCampaign for email marketing campaigns?
Yes, ActiveCampaign provides a robust email marketing platform with features like email templates, list segmentation, automation workflows, and A/B testing to create and send targeted email campaigns.
Is ActiveCampaign suitable for e-commerce businesses?
Yes, ActiveCampaign offers e-commerce automation features, such as cart abandonment emails, product recommendations, and customer behavior tracking, making it a valuable tool for e-commerce businesses.
Does ActiveCampaign support integrations with other tools?
Yes, ActiveCampaign offers a wide range of integrations with popular third-party tools, including CRMs, e-commerce platforms, analytics tools, and more, to streamline your marketing and sales processes.
Is there a trial period for ActiveCampaign?
Yes, ActiveCampaign typically offers a free trial period, allowing you to explore its features and functionality before choosing a subscription plan.
How does ActiveCampaign handle data privacy and security?
ActiveCampaign takes data privacy and security seriously, implementing industry-standard security measures and compliance with data protection regulations, such as GDPR, to protect your data.
Can I automate my marketing tasks with ActiveCampaign?
Yes, ActiveCampaign's marketing automation features enable you to create workflows that automate various marketing tasks, such as sending emails based on customer behavior, nurturing leads, and more.
What support options are available with ActiveCampaign?
ActiveCampaign offers customer support through email, chat, and phone, along with a knowledge base and community forum to help users with questions and issues.
How do I get started with ActiveCampaign?
You can reach out to our Marketing Automation Specialists who will provide you customized strategic solutions with ActiveCampaign based on your requirements.
IT'S ABOUT YOUR SUCCESS, HOWEVER WE GET THERE.
Let's work together!