Netcore Partner
Home of Performance is delighted to announce its partnership with Netcore, a global Martech industry leader. This collaboration reflects our dedication to using advanced technology and innovative strategies to help your business excel in the digital world.

Netcore AI-Engine
We use Netcore's AI-Engine Raman to predict, optimise, and personalise your campaigns across multiple channels. Exceptional customer experiences and boosted conversions are delivered through data-driven insights and predictive intelligence.

Omnichannel Engagement
We create diverse, adaptive, and no-code customer journeys that automate the delivery of personalised campaigns and workflows. We also ensure to adapt our journeys to meet your goals and measure the impact of each touchpoint, by engaging with your customers on the right channel at the right time.

Proven Results
We deliver proven results for our clients, using Netcore's analytics and insights to measure and improve the performance of your marketing campaigns. This approach aids in achieving higher ROI, lower cost per acquisition, and improved customer retention.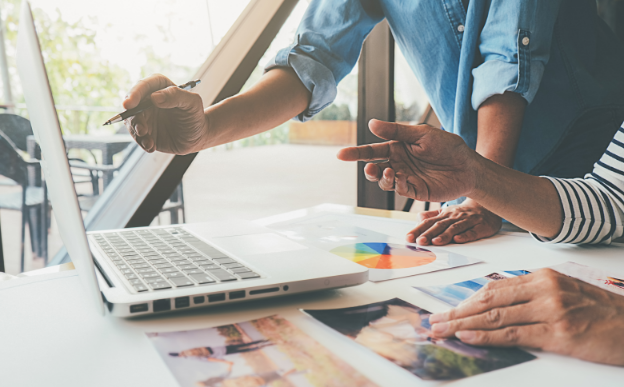 Our Approach
We are a Netcore partner agency with certified experts who can help you launch, market & promote your products & services. We understand your business needs and craft a customised strategy for you.
Implementation
We set up your Netcore account, integrate it with your website & app, segment your customers, and seamlessly run your campaigns with Netcore's tools and best practices.
In House Experts
Our Netcore-certified experts optimise campaigns for growth. Monitoring, analysis, insights, recommendations, and continuous campaign enhancement are our forte.
HOW CAN WE HELP YOU?
As a Netcore partner agency, we are committed to helping you achieve your marketing goals and grow your business. We leverage Netcore's powerful AI-Engine, omnichannel engagement, and analytics to create personalised and effective campaigns for your customers. We are not just a service provider, but a strategic partner who understands your vision and challenges. We work with you to design, implement, and optimise your campaigns using Netcore's best practices and industry standards.
Whether you want to increase your brand awareness, generate more leads, or retain more customers, we have the expertise and experience to help you succeed. Contact us today and let us show you how we can transform your marketing with Netcore.
Ready to Get Started With Our Marketing Automation Specialists?
FAQs
What is Netcore?
Netcore is a leading customer engagement and marketing automation platform that helps businesses create personalized and relevant customer experiences through email, SMS, web push notifications, and other channels.
What are the key features of Netcore?
Netcore offers a range of features, including email marketing, marketing automation, customer segmentation, A/B testing, multi-channel messaging, and detailed analytics to optimize marketing campaigns.
How can Netcore help improve email marketing campaigns?
Netcore provides tools for email list segmentation, personalization, and A/B testing to help you send targeted and engaging emails, leading to higher open rates and click-through rates.
Does Netcore support multi-channel marketing?
Yes, Netcore supports multi-channel marketing, including email, SMS, web push notifications, and in-app messages, allowing you to reach customers through their preferred communication channels.
Is Netcore suitable for e-commerce businesses?
Yes, Netcore is well-suited for e-commerce businesses. It offers features like cart abandonment emails, product recommendations, and personalized messaging to boost sales and customer engagement.
Can Netcore integrate with other marketing tools and platforms?
Netcore offers integrations with various third-party tools and platforms, including CRM systems, e-commerce platforms, and analytics tools, to streamline your marketing operations.
How does Netcore ensure data security and compliance?
Netcore prioritizes data security and compliance. It adheres to industry standards and regulations, including GDPR, to protect customer data and ensure compliance with data privacy laws.
Is there a trial period for Netcore?
Netcore typically offers a free trial period, allowing you to explore its features and capabilities before committing to a subscription plan.
What kind of customer support does Netcore provide?
Netcore offers customer support through various channels, including email, chat, and phone, to assist users with any questions or issues they may encounter.
How can I get started with Netcore?
You can reach out to our Marketing Automation Specialists who will provide you customized strategic solutions with Netcore based on your requirements.
IT'S ABOUT YOUR SUCCESS, HOWEVER WE GET THERE.
Let's work together!