Social Ads
Social ads are a type of online advertising that allows businesses to reach and engage their target audience on social media platforms, such as Facebook, Instagram, TikTok, X, LinkedIn, and more. Social ads can help businesses increase their brand awareness, generate leads, drive traffic, or boost sales.
Social ads are a crucial part of digital marketing, as they help businesses tap into the large and active user base of social media platforms. Social media users worldwide account for over half of the global population, and the global social media advertising revenue is expected to grow at an annual rate of around 18.5% over the next few years.
As a leading digital marketing agency in the MENA region, we can help you create and run effective social ads that connect with your audience and achieve your marketing goals. We have a data-driven approach to social ads, which means we use analytics and insights to measure and improve your social ads performance.
Reach Your Ideal Customers
Social ads let you connect with the people who are most likely to love your products or services. You can target them based on who they are, what they like, and how they behave online. We help you create ads that speak to your audience and inspire them to take action.
Manage Your Social Media Presence
Social ads are not enough to grow your brand online. You also need to interact with your fans, answer their questions, and share valuable content. We take care of your social media management, making sure your brand is always active and engaging.
Optimise Your Campaigns
Social ads need constant attention and improvement to get the best results. You want to know how your ads are doing, what works and what doesn't, and how to make them better. We use data and analytics to track and optimise your campaigns, giving you regular reports and insights on your ROI.
Discovery and Strategy
We commence by acquainting ourselves with the client's brand, target demographic, objectives, and distinctive value proposition. Conducting a comprehensive analysis of the client's current presence on social media, we identify strengths, weaknesses, explore competitors, and assess industry benchmarks. Utilising this data, we craft a social advertising blueprint aligning with the client's vision and goals.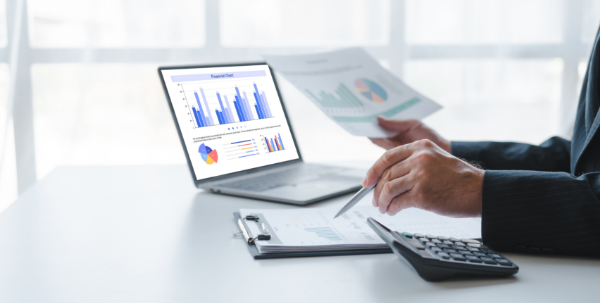 Creative Implementation
We create captivating ads that engage the target audience. Our objective is to produce authentic and creative social ads tailored to each platform's unique style. With the ad content prepared, we kick off the social advertising campaign, ensuring precise targeting, budget management, and strategic scheduling to achieve the best possible outcomes.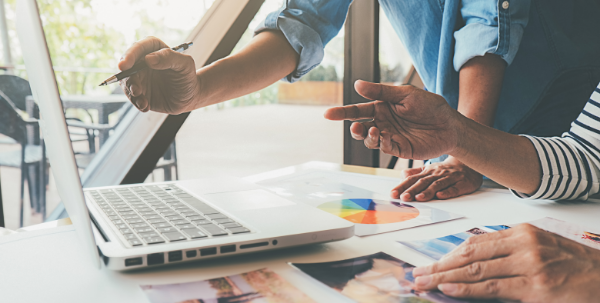 Reporting and Insights
Throughout the campaign, we keep a watchful eye on performance metrics to discern effective strategies and areas for enhancement. We meticulously track vital metrics like impressions, clicks, engagement rates, and conversions to gauge the campaign's efficiency. Regular A/B testing of content variations and refinement of landing pages are integral parts of our process. Upon completion of the campaign, we provide the client with comprehensive reports showcasing the campaign's influence and offering valuable insights for future strategies.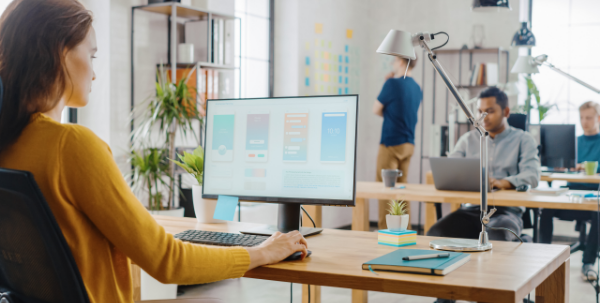 FAQs
What are social ads and how do they work?
Social ads are paid ads on social media platforms that target users based on their profiles and behaviours. They show them relevant content that encourages them to take action.
What are the benefits of using social ads for my business or brand?
Social ads help you reach and connect with a large audience, increase brand awareness and recognition, generate leads and conversions, and drive traffic.
What are the different types of social ads and which platforms offer them?
Social ads vary by platform and objective. Some common types are image, video, carousel, collection, stories, messenger, lead, and dynamic ads.
How do I target and reach the right audience for my social ads?
You can target the right audience for your social ads by using the platform's tools and features. You can select criteria such as demographics, interests, and behaviours. You can also use custom, lookalike, or re-marketing audiences.
How do I use creative and engaging content for my social ads?
You can choose the best platforms and types of ads by researching your market, competitors, and trends. Consider your budget, resources, and outcomes.
How can I choose the best social media platforms and types of ads for my goals and audience?
You can use creative content for your social ads by following the platform's best practices and guidelines. Use clear headlines and captions, relevant images and videos, strong CTA buttons or links. Match your content with your audience's needs and preferences.
How can I measure and analyse the results of my social ads campaigns using metrics and tools?
You can measure and improve your social ads with metrics and tools like impressions, clicks, conversions, CPC, CPA, ROAS, Google Analytics, and Facebook Pixel. They help you evaluate and provide insights for improvement.
How can I avoid common mistakes and challenges with social ads?
You can do this by following the platform's best practices and policies. Use clear and relevant ad copy, images, and videos. Avoid misleading or false claims. Respect user privacy and data protection, and comply with ad approval processes.
How do I stay updated with the latest trends and best practices for social ads?
You can stay updated with social ads trends and best practices by following the platform's blogs and news sources. Follow industry experts and influencers on social media. Subscribe to newsletters and podcasts that cover social media marketing topics.
How can I get professional help and support for my social ads campaigns from a digital marketing agency?
One way to get help and support for your social ads campaigns is to partner with Home of Performance. We handle your social ads across different platforms, help you reach and engage your audience, create compelling and effective ads, and measure and optimise your performance. We also give you regular reports and feedback.
Social Ads advertising options and features may change over time, so it's always a good idea to consult our experts for the latest information and guidance on creating successful social ads campaigns.
Want to get started with Social Ads? Get in touch with us.