With its most recent update, the B2B networking giant LinkedIn aims to enhance brand visibility, audience engagement, and hiring efficiency. Let's take a look.
LinkedIn Pages enable organizations to showcase their purpose, values, culture, and what they have to offer as a product or service to their audiences while also providing an array of very helpful publishing and community-building tools. Here are some changes taking effect from March 2023 –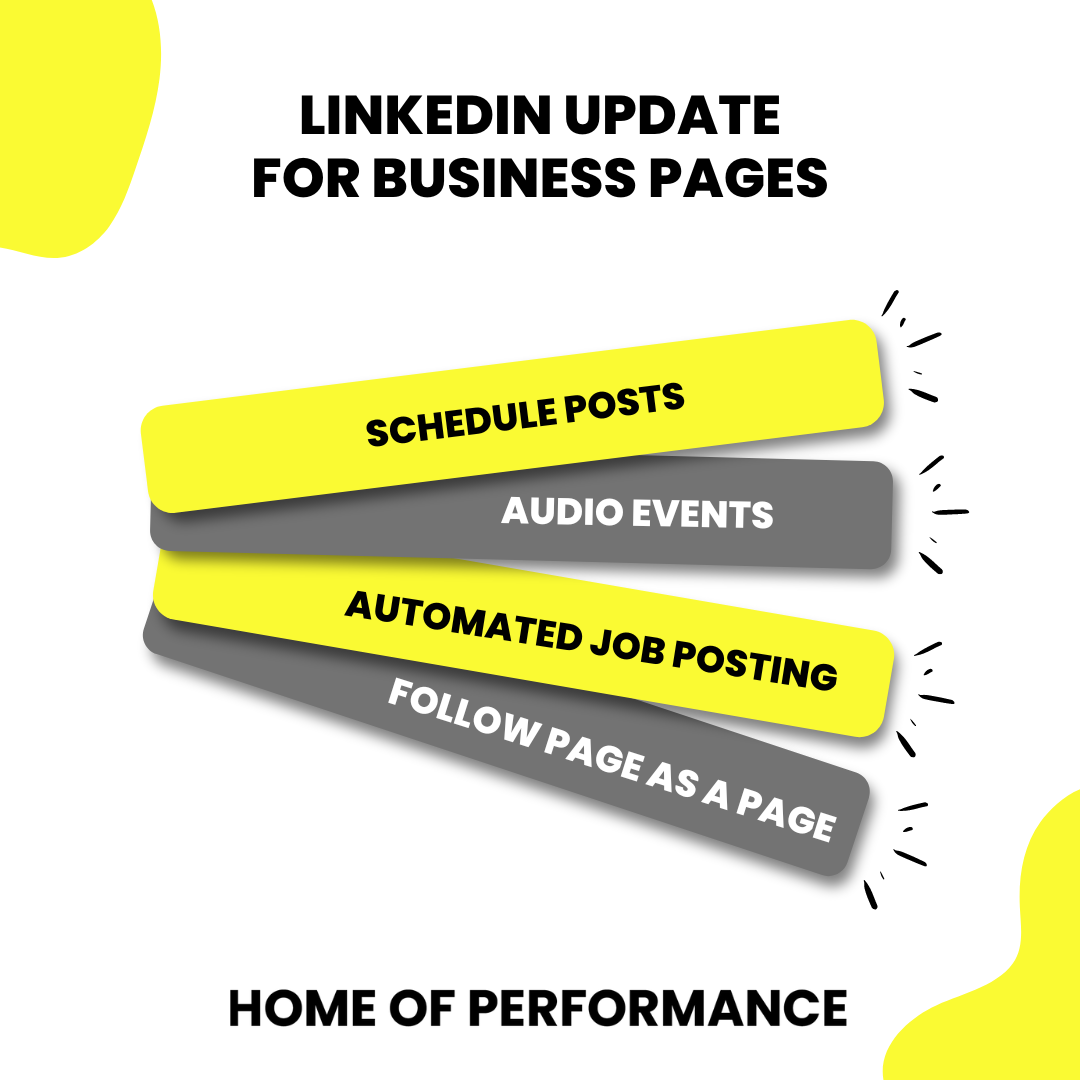 Reach your audience at the right time with scheduled posts
To help manage and share content at the right time, you can schedule your LinkedIn posts, all within the platform. There is no limit to the number of posts you can pre-publish, and can do so up to three months in advance. This will help in scaling efficiency while building content consistency to keep the audience engaged.
Engage your community through live, audio-only conversations
This is the most exciting of them all. With LinkedIn Audio Events, businesses can now host and engage in live, audio-only conversations with their community from around the world. What makes it even better is that these audio events can be hosted directly from within the LinkedIn interface without any need for third-party broadcasting tools.
Attendees who wish to contribute to the conversation can do so by 'raising their hand' and then allowed by the host to participate. The ones not showing active interest, can be nudged by using emojis – a fun way to keep the audience engaged and get a pulse on what they are thinking.
If attendees are not actively a part of the conversation, they are free to navigate the platform without leaving the event. This will allow them to network with fellow participants, and speakers and even browse your page.
Reach more candidates by automatically sharing jobs as a Page post
For businesses with fewer than 1,000 employees, there is a new automatic job posting feature. Through this LinkedIn will automatically share one of your Page's open roles per day as a pre-scheduled post to your Page. The post will have pre-populated text with an option to edit the description once it is shared. This new feature of automatic posting covers all open roles except basic jobs.
Discover and join more conversations relevant to your brand by following Pages as your organization
LinkedIn Pages can now follow other Pages in the same way as individual members can follow them. This feature makes it easier to join industry conversations with a feed dedicated to content from the businesses you're following.
This not only will help businesses to distinguish their brand voice but also empower brands to collaborate, communicate, and build cohesive online communities.
Needless to say, these recent updates are most positively going to amplify marketing efforts by offering new options to efficiently share content, connect with the right audiences, attract new talent, and stay active with the industry.
Got questions? Reach out to us