Out of the 7.8 billion people living on the planet, 4.3 billion use Google to find answers on the internet. The gargantuan search engine boasts over 92% market share and processes over 99,000 search queries every second. This tells a lot about the sheer dominance of the technology giant over the search engine market. Every second someone is looking up for the nearest coffee shop, places to eat, skincare tips, fashion trends, scientific facts, or staying updated with either celebrity gossip or economic trends. The spectrum of possible search terms is endless. Adding to it, due to the evident shift in consumer behavior post the pandemic lockdown, local "near me" Google searches grew globally by more than 100% in 2022. This is why it has become crucial for businesses to get a leg up on where customers start their journey – on Google. The more "searchable" your business is, the better the chances are of leading potential customers your way.
This is where Google Business Profile, formerly known as Google My Business (GMB) comes into the picture and steals the limelight.
What is Google Business Profile?
Google Business Profile or Google My Business is a free internet-based service designed to help promote local businesses online. It allows you to provide details and photos of your business, including your location, services, and products and enables business owners to manage how their business appears online and make it stand out. Information from your Google Business Profile may appear in Google Search, Google Maps, and Google Shopping.
Although Search Engine Optimization (SEO) is the primary direction taken by businesses to enhance their online visibility and needless to say is the more popular digital marketing strategy used by businesses, Google Business Profile however, remains an underrated but highly effective online marketing tool to benefit businesses of all sizes, making it indispensable.
Who can benefit from Google Business Profile?
If you are a business that corresponds with customers whether through a physical presence like a store, office, or restaurant or provides services by meeting with clients like consultants or repair works, you can create a Google Business Profile. But if you have an online-only business, with no physical presence or client interaction, you will have to stick to other Google tools like Google Ads and Google Analytics.
How can Google Business Profile or Google My Business help your business?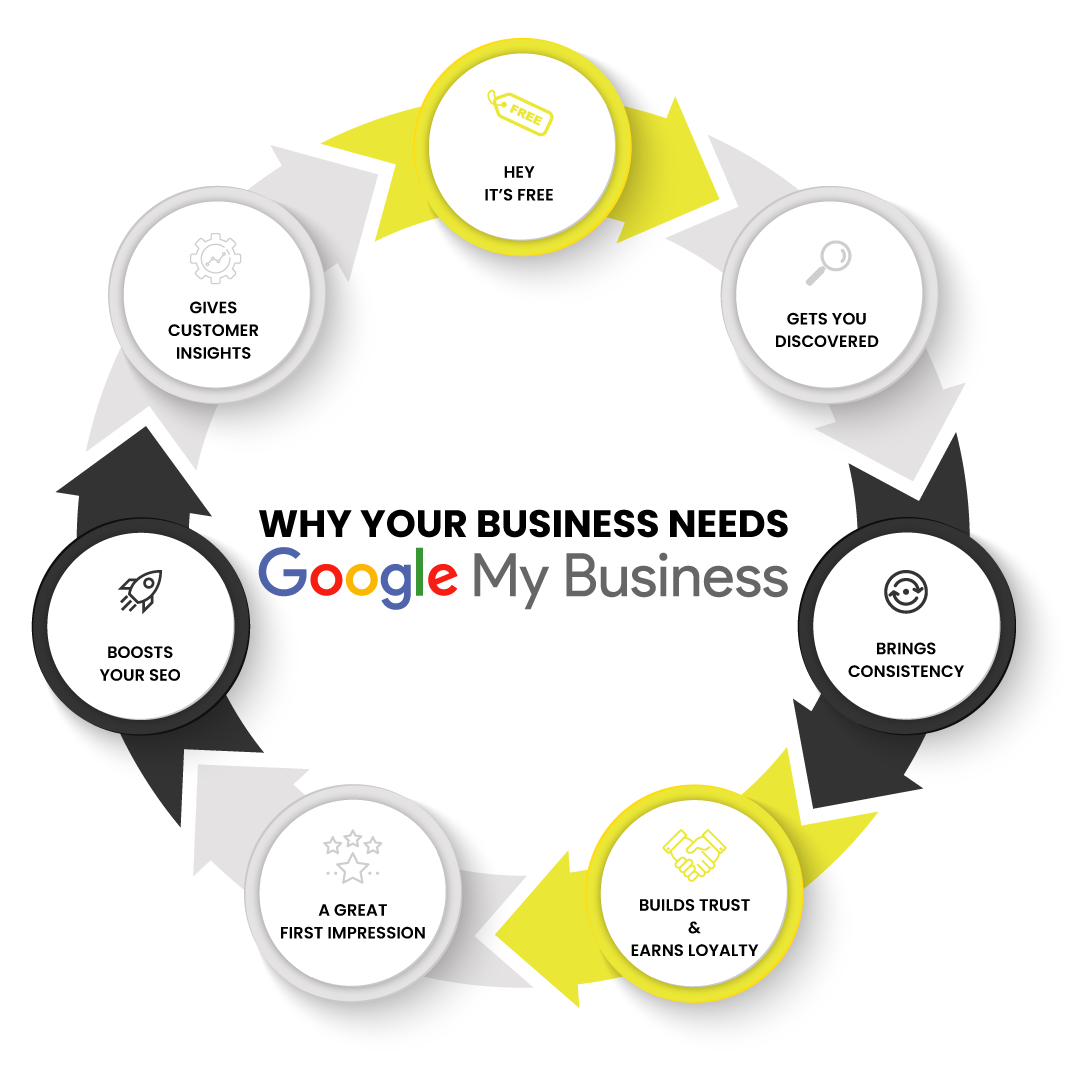 Google My Business is Free
One of the most attractive features of GMB is that is available for free to everyone. All you need to do is sign up and fill out your business profile with your website and contact details, pictures, location, and working hours along with some more information you like to share.
Google My Business Makes You Seen
It's the tool that puts you on the global map, quite literally with Google's ubiquitous usage around the world. Not to mention, the 'near me' search queries have increased twice over the past year, making GMB the most formidable asset for any local business.
For example, a search query for 'best performance agency dubai' gives way to the GMB listing of Home of Performance at the top spot. 😎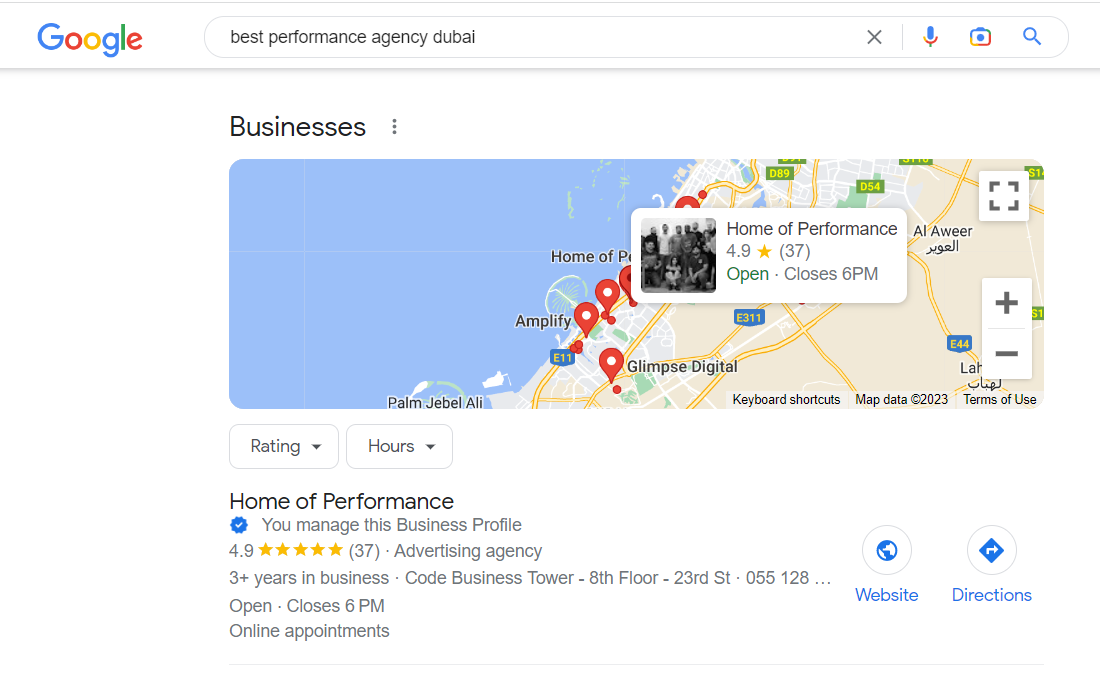 Google My Business Keeps You Consistent
GMB offers a seamless way to keep your target audience updated with changes your business undergoes. Customers don't like jumping through hoops in order to find or contact you. With GMB, all it takes is updating your profile with your new address or contact information and you are easy to find.
Google My Business Makes a Great First Impression
Every business should be a brand of its own but not all of them are. Marketing priorities differ for many but they ideally should not. Whatever the case may be, GMB provides a platform to easily showcase your business in the best way possible with no cost attached. GMB allows you to add images to your profile to help present your business better. You can add images of your office space or shop, team members, nearby landmarks, and events that you participate in.
Google My Business Becomes Your Biggest Cheerleader
The most lauded feature of GMB is that it allows your clients to leave ratings and reviews about your products and services. This becomes important as it acts as the perfect source of trust-building and brand affirmation. The reviews are in fact the precious testimonials every business needs in order to grow and succeed.
But it is a mixed bag as it is open for everyone to remark about your business. Sometimes, a disgruntled customer might leave a not-so-positive feedback. This gives you the perfect opportunity to comfort an unhappy customer and make up for their unexpected experience. Responding positively to negative reviews proves that you are a conscious business keeping its customer's opinions in high regard and wanting to service them in the best way possible.
Google My Business Boosts Your SEO
GMB serves as one of the most important platforms to help enhance the impact of the SEO strategy. But just adding contact details would not be enough to aid SEO.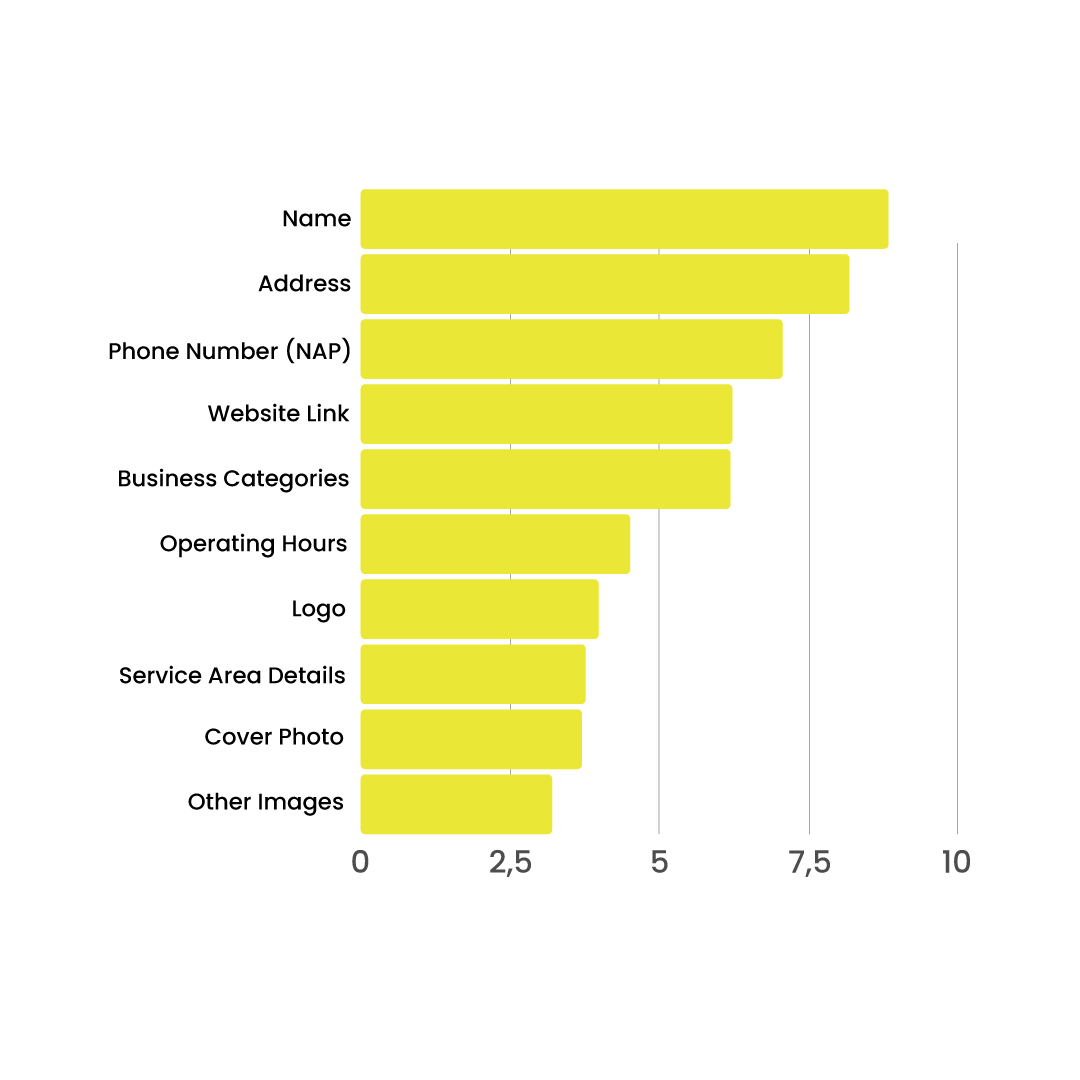 Here is a list of essential items, ranked by importance, that you should optimize for your Google My Business to work in favor of ranking and SEO.
Google My Business Gives You Insights
GMB offers customer insights that can help your business to scale and adapt to what your customers prefer. It provides you data on –
Number of views your GMB profile had
How and where customers find your GMB listing
What actions customers took on your listing
Other interactions customers have with your GMB listing
The internet is filled with innumerable businesses trying to find their way to reach their target audience. Any opportunity that can help your business be visible in this organized chaos is worth putting an effort into. Google My Business is one such opportunity that allows your customers to find you easily and effectively.